Visage frontman Steve Strange's last appearance on earth was inside this white coffin. With pall bearers from Culture Club (Boy George picture on the left) and Spandau Ballet, he leaves our view in the same fashion that he entered it.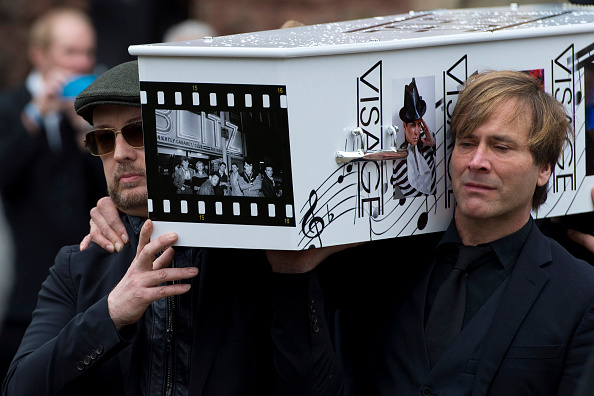 (Photo: Matthew Horwood/Getty Images)
In case you don't remember that far back, Steve Strange saw early fame with a Sex Pistols gig in the late '70s, and went on to form the New Romantic movement.
Some of you might remember his first international appearance in David Bowie's "Ashes to Ashes." OH, THE IRONY!